Details
What is it?
A full featured Point of Sale System, powered by Logivision's L-POS software and completely customized for your specific business needs.
Who is it for?
Ideal for grocery and supermarket retailers who handle a high number of transactions at the checkout counter. This POS System is tailored for retail grocery stores that sell food and other non-food items as well as large grocery stores (supermarkets) that stock additional products besides food, such as clothing, household items, or electronics. Also suitable for large supermarkets who include a pharmacy and an electronics section, e.g., DVDs, headphones, digital alarm clocks, and similar items. Corporate chains that own or control (sometimes by franchise) other supermarkets located nearby or even nationwide can also benefit from centralized multi-store management and reporting.
What does it do?
Offers a wide range of features and functionality. This point of sale system gives owners complete confidence in their business with quick transactions, efficient management, and accurate reporting.
Features of front-end terminals include:
Screen Layout Customization
Advertising
Item Flip Charts
Credit/Debit Card Processing
EBT Link, Foodstamp, WIC Payments Supported
Age Verification
Hold/Recall Transactions
Item Discounting

Access Levels/Manager Overrides
Price Inquiries
Refunds
Employee Time Clock
Front-end Reports
Training Mode
Store & Vendor Coupons
& Much More!
Back-end server features include:
POS Terminal Polling
Live Cashier Monitoring
Cashier Pickups & Loans
Export To Third Party Accounting Software
PLU Entry & Modifications
Inventory Ordering, Receiving, Adjustments, Counts, etc.
Shelf Label Printing

Optional Web Based Receipt Storage
Over 100 Available Reports
Customer Accounts
Preferred Shopper Loyalty Programs
Rental Item Tracking
Time Clock Management
& Much More!
How much does it cost?
We provide a complete Point of Sale System at a price point that makes sense for your business. Contact us to discuss available options or to obtain a quote.
What does it look like?
See example photos in the gallery above showing this pos system installed at some of our customers' grocery and supermarket stores to get a good idea of how it looks.
The Grocery Point of Sale System consists of a POS Terminal with several peripherals, collectively called the "front-end", a POS Server also called the "back-end", and a number of optional peripherals.
The front-end of the POS System includes a POS terminal, cash drawer, receipt printer, scanner scale, payment terminal, and customer display:
The back-end of the POS System includes a server with lcd display, mouse, and keyboard: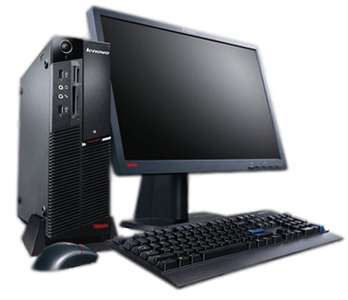 Optional peripherals such as price kiosk or mobile computer: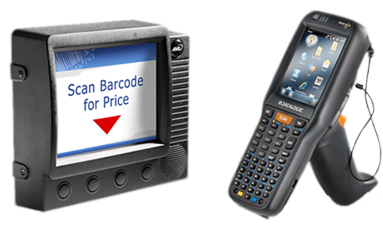 Experience the Tigerbyte advantage:
Customized Solutions. There is no "one size fits all" solution in the Point of Sale industry. Every business is unique, so we offer custom solutions from the latest in Point of Sale technology for your specific business requirements.
Professional Installations. A proper installation is essential to sustain a reliable, working system. We perform installations to withstand daily use in high transaction businesses for many maintenance free years.
Service & Support. The Tigerbyte promise is to keep our customers happy. When there's a problem, we fix it by providing same day problem diagnosis and resolution through remote access and on-site tech support.
Warranty. We provide a full year warranty to keep you running with peace of mind.
Free Consultations & On-site Demonstrations
Call us today and discover what we have to offer with a free on-site consultation and product demonstrations.